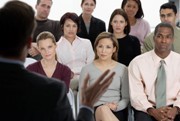 Connecticut's Eligible Training Provider List (ETPL) lists available training, including classroom, correspondence; Internet, broadcast, and many other apprenticeship programs. Workforce Investment Act scholarships are available to adults and dislocated workers who meet income and other guidelines, and who need training to be competitive in today's workplace.
For detailed information regarding the WIOA Portfolio Building process and requirements, click here.
You can search hundreds of training providers by visiting the link for CT Approved Eligible Training Provider List.
Training Provider List - Lists all public and private education and training institutions identified by the State of Connecticut as eligible to receive WIOA training funds.
Program - Lists all approved programs (courses or combination of courses) submitted by eligible training providers. Approved programs lead to an employment goal, and may award graduates with a diploma or certificate.
Training Site Location - Lists the physical location of each training site.
Occupation - Occupational titles may be entered to search for programs that provide training under a different name or in a comparable field.
Apprenticeship - Lists all formal apprenticeship programs in Connecticut that have been approved to receive WIOA training funds. An "apprentice" develops marketable job skills in a structured, coordinated work and school training program.
To find the American Job Center office nearest you, click here.
If you are a training provider who would like to be on the Connecticut ETPL or for more information, please call Karen Hopkins at 203-610-8494 or email khopkins@workplace.org and include Connecticut ETPL in the subject line with your requests in the body of the email.
If you interested in taking a training class from the list, please contact your nearest American Job Center for more info.